Read Our Latest Stories
Editorial: How Wellesley Can Become Even More Sustainable
Editorial by Catherine Johnson We have been a Tree City USA for 34 years. We passed a plastic bag ban at
Read more.
Help Set the Vision & Priorities for Wellesley's Future
Here is an important lesson we've learned about Wellesley town government: People who step up to get involved early in
Read more.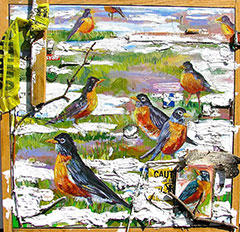 Art Exhibit
Bird Nests–Natural and Scavenged August 2 - 31, 2016 Ever since Paula Pitman was a child, she enjoyed collecting objects
Read more.
Action Alert: State House Leaders Negotiating Final Energy Bill – Please Call Now!
A message from our partners in the MA Interfaith Coalition for Climate Action: We are in the last stretch on
Read more.
Free Yoga & Fitness On the Green At the Wellesley Farmers' Market Tomorrow 9.30 am
Wellesley Farmers'  Market has some Egg-citing News! Tomorrow, the Farmers' Market wont only be filled with Farm-fresh foods, but a FREE YOGA & FITNESS CLASS
Read more.
See You Saturday at the July Jubilation!
Saturday, July 16, join us and the Natural Resources Commission at Wellesley's fun July Jubilation from 9:30 am - 4:30 pm. We will
Read more.
July Fireworks in the State Senate
Just before the July 4th holiday, the State Senate gave a huge boost to the prospects for clean energy in
Read more.
Seems Quiet in Wellesley – We Have Things Going On
This Sunday, Summer Action Meeting at Quentin's house from 1-3 pm. Never been? No problem. This meeting is on-time, casual, actionable, and fun.
Read more.
Citizens' Climate Lobby Meet Up in Wellesley
Citizens' Climate Lobby has been building the political will for sensible climate and energy legislation in Washington since 2009. The
Read more.
Takes < 2 Mins: Please Call/Email Your Senator This Week! 
MA Interfaith Climate Coalition, MAICCA, and Climate X Change remind us that we still have work to do to make sure the
Read more.
Volunteers Needed for July Jubilation
Got an hour or 2 free on Saturday, July 16th? Jump in and spend time with your community during the July
Read more.